Meet The FMC Science Team
James E Cain, MD, FAAFP, CEO, and PI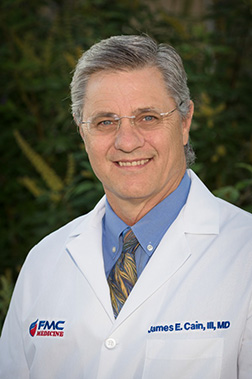 James Cain, MD, is a board-certified family physician who has practiced in Lampasas and Copperas Cove for the past 15 years. He serves as principal investigator at FMC Science.
Dr. Cain completed his CITI-GCP, IATA, NIH Protection of Human Subjects, OSHA, and HIPAA training in the fall of 2014. Dr. Cain has special interests in studies relating to diabetes, arthritis, dermatology, psychiatry, and asthma/COPD.
He graduated from the prestigious UT Memorial Hermann Southwest Family Medicine Fellowship and Baylor College of Medicine.
Dr. Cain has had the distinction of working with two icons of American medicine, world-renowned heart surgeon Denton Cooley (Dr. Cain did data entry for many of Dr. Cooley's investigational devices and drug studies), and TV celebrity Dr. "Red" Duke.
Dr. Cain has served as chief of staff of Rollins Brook Community Hospital in Lampasas and is a member of the Executive and Credentialing Committee of Metroplex Hospital in Killeen.
He is best known as the beguiling master of ceremonies of the Little Miss Spring Ho contest, one of the highlights of the nationally prominent Spring Ho Festival held in Lampasas every summer.
Lauren Lockhart, BS, Certified Clinical Research Coordinator (CCRC)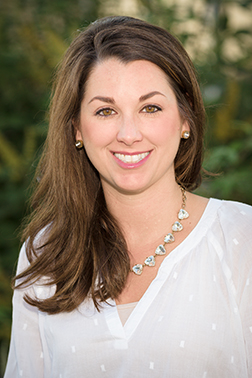 Lauren Lockhart joined FMC Science in 2014 just after our research entity's inception. In the fall of 2014, Ms. Lockhart earned her Certified Clinical Research Coordinator (CCRC) certification. She also completed her CITI-GCP, IATA, NIH Protection of Human Subjects, OSHA, and HIPAA training and developed FMC Science's standard operating policies.
Lauren brings a wealth of clinical research experience to FMC Science. She has seven years' previous experience as a CRC with U.S. Oncology Research (USOR), one of the nation's largest cancer research centers.
At USOR, Lauren served as clinical research supervisor for the Austin market and directed nine clinical research coordinators. She also personally managed more than 85 clinical trials (phases 1-4) in diverse drug studies relating to breast, GI, genitourinary, lung, lymphatic, hematopoietic, gynecologic, and solid tumor cancers.
However, Lauren is probably most proud that she is an Aggie – a graduate of Texas A&M University in College Station – who awarded her a BS Degree in Biomedical Science in 2007.