Meet The FMC Science Team
Lauren Lockhart, BS, Certified Clinical Research Coordinator (CCRC)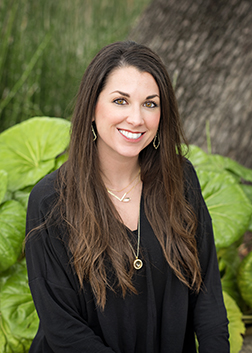 Lauren Lockhart joined FMC Science in 2014 just after our research entity's inception. In the fall of 2014, Ms. Lockhart earned her Certified Clinical Research Coordinator (CCRC) certification. She also completed her CITI-GCP, IATA, NIH Protection of Human Subjects, OSHA, and HIPAA training and developed FMC Science's standard operating policies.
Lauren brings a wealth of clinical research experience to FMC Science. She has seven years' previous experience as a CRC with U.S. Oncology Research (USOR), one of the nation's largest cancer research centers.
At USOR, Lauren served as clinical research supervisor for the Austin market and directed nine clinical research coordinators. She also personally managed more than 85 clinical trials (phases 1-4) in diverse drug studies relating to breast, GI, genitourinary, lung, lymphatic, hematopoietic, gynecologic, and solid tumor cancers.
However, Lauren is probably most proud that she is an Aggie – a graduate of Texas A&M University in College Station – who awarded her a BS Degree in Biomedical Science in 2007.
LaTonya Locklear, Clinical Research Coordinator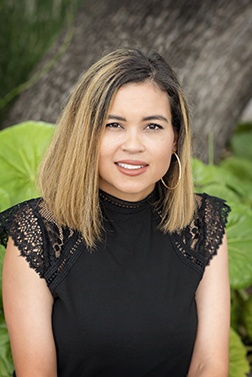 LaTonya Locklear joined FMC Science in 2016. She has completed her CITI-GCP, IATA, NIH Protection of Human Subjects, OSHA and HIPAA training.
LaTonya brings a great passion of patient care by going above and beyond to make every subject feel comfortable and safe. Prior to her career with FMC Science, she worked for the local Family Medicine Clinic in Patient Services in a lead position. LaTonya is most proud of her degree from Texas State University in San Marcos earning her Bachelors of Science Degree in Biology with a minor in Chemistry.
Cara Wood, Patient Recruiting Manager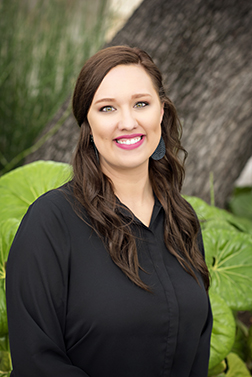 Cara joined FMC Science in March of 2017 and now serves as our Patient Recruiting Manager. Through campaigns and initiative, Cara is responsible for patient recruitment in order to meet enrollment goals and timelines for FMC Science.
Cara is also responsible for organizing marketing campaigns to ensure that FMC Science is recruiting appropriate study candidates. These programs include social media and print advertising campaigns, chart reviews, database mining, community outreach, and sponsor central advertising campaigns.
Cara has a Bachelors of Science in Business Administration but is most proud to be a mother to 3 amazing boys. She strives to keep her work and home life separate but is always willing to put in the extra effort to strive for excellence above all in her career.
Janna Hammett, HR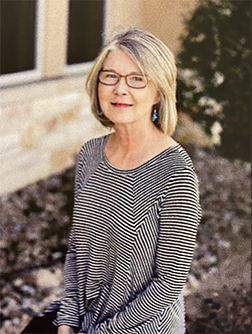 From the very beginning of FMCScience, Janna Hammett has been an integral part of the administration team.  As part of the FMC family, she served as the HR Administrator, Bookkeeper, and Credentialing Administrator. She puts her 35 years of experience to good use as she works hard in her role of HR Administrator and Bookkeeper for FMCScience.
Johnathan Hoemke, Data Coordinator
Johnathan joined FMC Science in early 2020. Johnathan is excited to do his part to support the research that advances the medical field and improves the lives of billions across the globe. He brings with him unique skills, having previously worked in the financial and educational industries, which he uses in his role as a Data Coordinator.
Johnathan graduated from Central Texas College with 3 Associates Degrees and is currently pursuing his BS in Business Administration at Arizona State University which he will use to promote FMC Science's goal to conduct quality clinical trials to support the medical community.
Mia Monroe, Finanace Director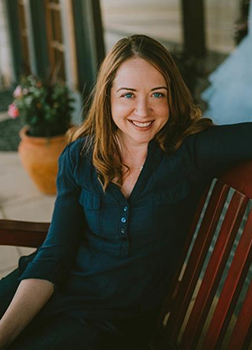 Mia joined FMCScience in 2014 as Finance Director.  At the time, she also served as Finance Director for Family Medicine Rural Health Clinic, and oversaw the billing department.  In the early stages of the newly formed FMCScience, she worked to develop the accounting and billing processes, as well as the employee benefits and payroll.  She had many years of experience in accounting, office management, and QuickBooks consulting.
In 2016 Mia's responsibilities were expanded to include contract and budget negotiation.  She says, 'I love being part of the exciting field of clinical trials, and I look forward to seeing FMC Science expand and grow.'
Paige Tovar, Regulatory Coordinator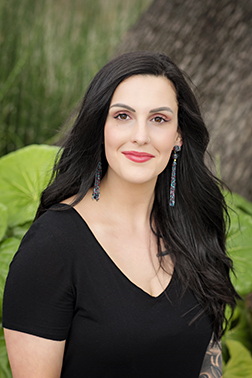 Paige joined FMC Science in February of 2018 as our Regulatory Coordinator. Paige is highly organized and detail oriented. She is responsible for FMC Science's successful transition into e-docs. Paige is a certified personal trainer and fitness nutrition specialist. In her spare time, Paige loves to travel.